Axiom Cordages Limited Mumbai, India

We are one of the new generations of rope manufacturers using latest modern machinery, a fresh marketing strategy and a different outlook towards its product and customer satisfaction.
Axiiom
Axiiom
Axiiom
Axiiom
Axiiom
Axiom Danstrong
Danstrong Ropes
Marina Maxi
Marina Maxi
Presentation: www.axiom.equip4ship.com
Address: India, Mumbai, 400001 Eucharistic Congress Bldg No 1,5 Convent St, Colaba
Contact person: director krishnakumar agarwal ,e-mail, website
Phone: +919821254113
Fax: +912266562798
Mobile: +919821254123

unselect all/select all
You have 0 products selected
Polyrpopylene- Polysteel, Polydacron-Polyester, Polyamide-Nylon,Polyethylene 3,4,8,12 strand...
Send enquiry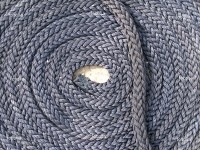 We produce all type of synthetic ropes namely polypropylene,polyster,nylon,polyethylene n combi mixed fiberPP-PES,PES-NYLON,PP-PE, Flotable n non FLotable as per the customoers requirement in SIzes from 6m.mto 120m.m.invarious lengths and strands.